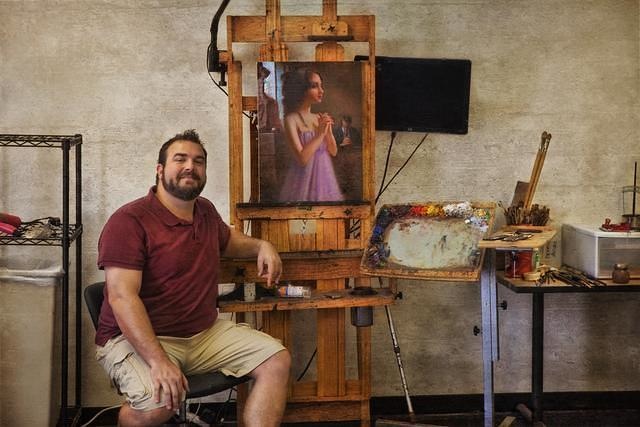 On view November 23, 2013 – February 8, 2014
A versatile painter who makes quick alla prima landscapes and thoughtful, large-scale works, Tony Pro offers here an overview of his 11-year artistic career and touching reminders of his relationship with his father, Julio, who passed away in 2013. The exhibition includes selected pieces by the elder Pro.
Tony Pro is a signature member of the California Art Club, a founding member of the Novorealism Movement and an honorary member of the America China Oil Painting Artists League. Committed to sharing his skills as a designer and painter with others, he is an adjunct faculty member at CLU and also demonstrates his technique throughout the country at workshops and in instructional videos.
A reception will be held at 7 p.m. Saturday, Nov. 23. (RSVP on Facebook)
Admission is free. The Kwan Fong Gallery, located in Soiland Humanities Center, is open to the public 8 a.m. to 8 p.m. Monday through Saturday. Visitor parking is available on Mountclef Boulevard north and south of Olsen Road.