Contemporary Fossils Responding to the Japanese Internment in the United States and Holocaust Displacement
EXHIBITION | AUGUST 14–SEPTEMBER 20, 2023
WORKSHOP | SEPTEMBER 7, 2023, 4:00–5:30 p.m.
RECEPTION | SEPTEMBER 7, 2023, 5:30–7:00 p.m.
CHAPEL SERVICE | SEPTEMBER 14, 2023, 11:20–12:00 p.m.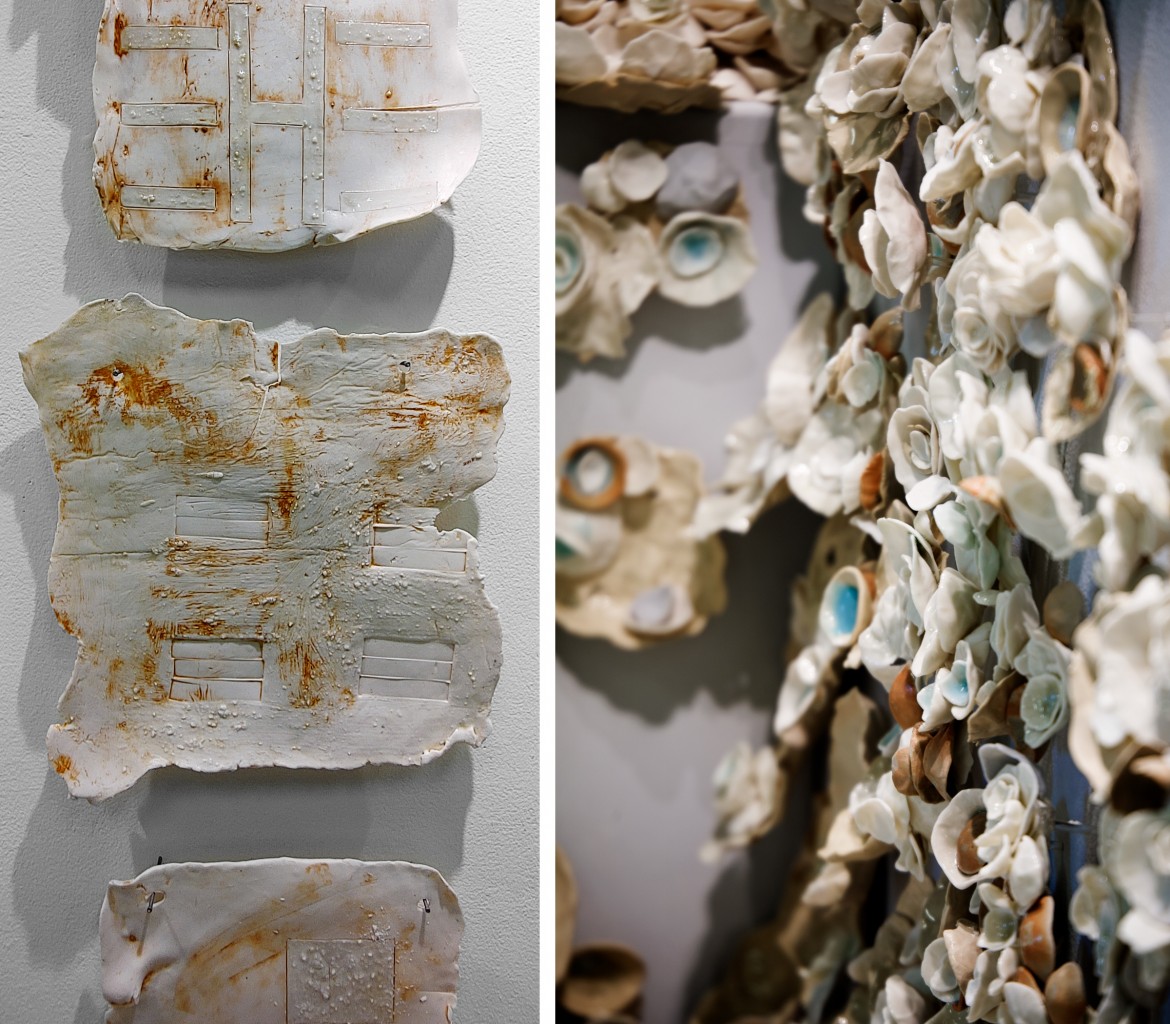 Janet Neuwalder, a Senior Adjunct Faculty in the Art Department, presents a collection of memorial-like installations that leave an imprint upon the viewer's consciousness. Through her masterful manipulation of clay, Neuwalder sculpts interconnected blossoms of shells, evocative topographic cityscapes, delicate porcelain shoes (to name a few), employing remnants of the craft and materials borrowed from the realm of archaeology. She unearths the enduring strength within fragility, delicately constructing forms and ideas that withstand the tests of time.
This body of work emanates from a profound personal connection to the subject matter, serving as a poignant tribute to the intricate tapestry woven by Neuwalder's own family experiences. Reflecting on her mother's internment in the Japanese-American camp Topaz, in the harsh Utah desert, and her father's harrowing history of Holocaust displacement, Neuwalder deftly intertwines the threads of history with the resilient essence of the human spirit.