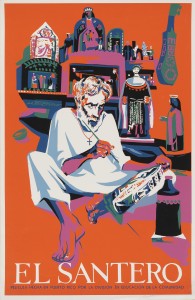 Friday, Nov 11, 2016
5:00 pm PST
Overton Hall
3163 Regent Avenue
Thousand Oaks, CA 91360
Art and Literature at the Service of the People: Posters from Puerto Rico's Division of Community Education (DIVEDCO) 1949-1989
Lecture in Overton Hall, 5 pm | Opening Reception in Kwan Fong Gallery, 6 pm
Join us for a lecture on the films and art that shaped Puerto Rico in the 20th century. University of Notre Dame faculty and art collectors Drs. Thomas F. Anderson and Marisel Moreno will take viewers through the stories and characters that influenced generations of Puerto Ricans about social issues such as public health, democracy, literacy, racism, gender equality, religious freedom and resurgence of Puerto Rican culture after decades of American rule over the island. After the lecture, an opening reception will take place directly across from Overton Hall in the Kwan Fong Gallery.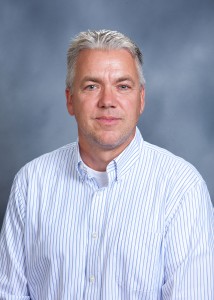 Thomas F. Anderson is the William M. School Professor of Latin American Literature and Chair at the University of Notre Dame. Professor Anderson is a specialist in the literature, history, and cultures of the Hispanic Caribbean and is a Faculty Fellow of the Institute for Latino Studies and of the Helen Kellogg Institute for International Studies. From the latter Anderson received a Faculty Residential Fellowship, which facilitated his research for his first book, Everything in Its Place: The Life and Works of Virgilio Piñera (Bucknell University Press, 2006), the first comprehensive study of one of Cuba's leading writers and thinkers of the 20th Century.
Anderson has lectured and published widely on a variety of topics related to the Hispanic Caribbean, and his articles have appeared in numerous scholarly journals including Casa de las Américas, Revista Iberoamericana, Hispanófila, Revista Interamericana, Revista de Estudios Hispánicos (San Juan), Latin American Theatre Review, Revista de Estudios Hispánicos (St. Louis), Afro-Hispanic Review, La Simepreviva,  among others.
Professor Anderson's second book was Carnival and National Identity in the Poetry of Afrocubanismo (University of Florida Press, 2011). Professor Anderson has recently completed Piñera corresponsal: una vida en cartas (IILI, Pittsburgh, 2016), an edition of the correspondence of the Cuban writer, Virgilio Piñera, and he is presently working on a book about images of the US Civil Rights Movement in Cuban Poetry. 
Marisel More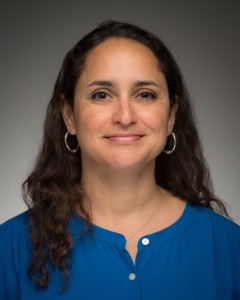 no is Associate Professor of Spanish and is a Faculty Fellow at the Institute for Latino Studies and Helen Kellogg Institute for International Studies, and teaches U.S. Latino/a Literature in the Department of Romance Languages and Literatures at the University of Notre Dame. She was a recipient of the American Association of University Women Fellowship in 2009-2010. Her first book, Family Matters: Puerto Rican Women Authors on the Island and the Mainland, was published as part of the New World Series by the University of Virginia Press (August 2012), and was also selected for the American Literatures Initiative.
She has published articles in Afro-Hispanic Review, CENTRO, The Latino(a) Research Review, Latino Studies, Hispanic Journal, Sargasso, among others.  In Spring 2012 she co-organized and co-curated an exhibit on Puerto Rican graphic art at the Snite Museum titled Art at the Service of the People: Posters and Books from Puerto Rico's Division of Community Education / Arte al servicio del pueblo: Carteles y libros de la División de Educación de la Comunidad de Puerto Rico.
Prof. Moreno's teaching and research interests include Latino-Caribbean authors (Puerto Rican, Dominican, and Cuban authors in the US ).  Issues of race, gender, and ethnicity are central to her work, which also examines the literary and cultural production of Afro-Latinos and the so-called "Other" Latinos (Salvadorans, Guatemalans, and Peruvians).
This lecture was sponsored by the Cal Lutheran Artists and Speakers Series.
Image credit: Rafael Tufiño (Puerto Rican, 1922-2008), El Santero (The Carver of Wooden Saints), screen print on paper, 19.5 x 30.25 inches, 1967. From the Collection of Drs. Thomas Anderson and Marisel Moreno. Photo by Eric Nisly. Courtesy of Snite Museum of Art, University of Notre Dame.