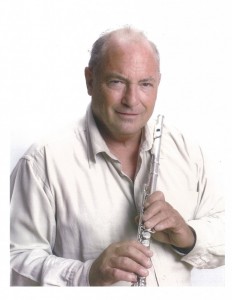 Saturday, Mar 24, 2018
12:00 pm - 1:00 pm
Kwan Fong Gallery
120 Memorial Parkway
Thousand Oaks, Ca 91360
An annual favorite, Los Angeles String Kollektiv will perform works in relation to the exhibition Time Traveler: Compass by Rotem Reshef. Serenades focuses on compositions inspired by nature and seasons. The music explores new areas of space and time, utilizing contrasts to effect continuity. Special guest performance by Paul Fried on flute. Time Traveler: Compass will provide a gorgeous backdrop for the performance in the Kwan Fong Gallery. Free and open to the public.
Performance Schedule:
Ludwig van Beethoven (1770-1827)
Serenade in D for flute, violin and viola op.25
Entrata, Allegro
Tempo ordinario d'un Menuetto
Allegro molto
Andante con Variazioni – Allegro scherzando e vivace
Adagio
Allegro vivace e dis in volta
Edgard Varese (1883-1965)
Density 21.5
for Flute solo
Max Reger (1873-1916)
Serenade for flute, violin and viola, in G op.141a
Vivace
Larghetto
Presto
Alexander Gurevich–Viola
Born in Kiev, Ukraine, Mr. Gurevich moved to the Unites States with his family in March of 1991. After completing his studies at Manhattan School of Music in New York, Mr. Gurevich moved to California to continue his education at the University of California, Santa Barbara and University of Southern California. During next ten years Alexander performed in the viola sections of the Los Angeles Philharmonic, Indianapolis Symphony, Florida Philharmonic, New World Symphony, San Diego Symphony among many others.
Gulia Gurevich–Violin
This year Gulrukh "Gulia" Gurevich was invited to be on the chamber music jury panel of the International Young Pianist Competition in Villahermosa, Mexico. Gulia has performed with the Boston, Indianapolis, Fort Wayne, Charleston, and New West Symphonies among others, and at many music festivals including the Tanglewood and Spoleto Festivals. Gulia made her solo début with the Uzbekistan National Symphony Orchestra at the age of 14 and her conducting début at the age of 15. Gulia moved to the USA as a teenager to study at the Interlochen Arts Academy. After graduating with honors she enrolled at Indiana University, where she received her Diploma. She also holds a Bachelor of Music degree from the Oberlin Conservatory, and won many prizes, awards and scholarships in the USA as well as abroad.
Special Guest: Paul Fried–Flute
Paul Fried is widely regarded as one the foremost flutists of his generation. At the age of 8, in 1955, he was accepted to study at the Juilliard Preparatory School on full scholarship, turning down a position with the Utah Symphony to do so.  By the age of 10 he was performing concertos and performed on the nationally televised Arthur Godfrey talent show. Paul won a position with the Boston Symphony, and later Solo Flute of the Boston Pops, when he also performed Solos Flute with the Berlin Philharmonic. After performing with the Pittsburgh Symphony, Fried moved to Los Angeles and has been active in studios as Solo Flutist for many movies, include Ice Age, Anastasia, Lethal Weapon, Die Hard, Robin Hood, and many other.