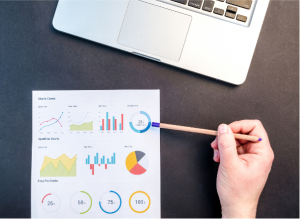 ~Patricia Palao Da Costa
The Government Accountability Office (GAO) is the auditing arm used by the United States Congress to improve and ensure government efficiency and accountability. Known as the "congressional watchdog", GAO is an independent, nonpartisan agency that responds to congressmembers' requests, legislative mandates, and other investigative needs issued by the legislative branch of government. After completing a program audit, the agency will almost always publish a public report that details their conclusions and recommendations for the program and/or respective agencies. To fulfill their vast role and requests, GAO has fifteen mission teams and eleven field offices that house general analysts and other specialists to ethically and comprehensively complete each assignment.
Internship Opportunities: Management and Program Analyst
GAO offers internships in both the operational and mission teams of the agency. My internship was for the International Affair and Trade mission team as a Management and Program Analyst (Student Trainee), based out of the Los Angeles field office. Most engagements are completed within 8-12 months, and since the internship length is 400-640 hours, each intern's experience and engagement phases will differ. Each team will have a Director, an Assistant Director, a methodologist, a lawyer, an Analyst-In-Charge, and a number of other analysts as needed. Throughout their time, interns receive ongoing training, instruction, and education on the engagement as well as the organization of GAO as a whole. The internship has two main purposes: to provide enriching and applicable experiences to the student trainees, and to assess the intern's abilities for the potential employment offer to join the Professional Development Program after graduation.
Recommendations:
Start by taking courses that directly relate to this career. Research Methods, Quantitative Methods, Law in Public Policy, and Performance Management/Program Management and Evaluation were the most helpful in learning the material and skills needed during my internship experience. Second, check the GAO website for internship application openings. There are spring, summer, and fall internships with application windows beginning 4-6 months before the hire date and closing as soon as the maximum number of applicants have been entered (usually within a couple weeks). And lastly, network and connect with professors, guest speakers, or other individuals that are associated with GAO already in some capacity. Feel free to email me or connect with me on LinkedIn if you have any questions or are interested in learning more about the internship process!