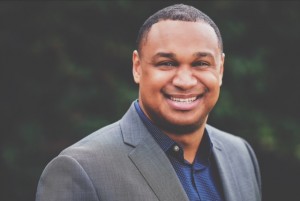 – Sean Veal, MPPA 2013
Earning a Master of Public Policy and Administration degree can be a dynamic credential to advancing one's career in both the public and private sectors. It is common place for a sizable number of MPPA graduates to continue in or embark on public service careers with municipalities. Such positions may range from a role in the City Manager's office, City Planning Department, Public Works, Transportation, Human Resources, and Fire and Safety. These job functions implement administrative prerogatives and public policies for helping operate our cities, schools, and infrastructure for the common good of our communities. However, the "public" or "civil servant' connotation of a MPPA degree is by no means the only avenue a recipient of the degree can pursue. The dynamism of the tools gained in a public policy program provides transferable skills and knowledge that are applicable to private sector jobs as well.
As a graduate student in the MPPA program, I discovered my passion for housing policy and have dedicated my career to improving housing for our marginalized communities through learning the mechanisms that will address and alleviate the pressures of the housing crisis. Moreover, during the MPPA program I gained a repertoire of skills that have served me well to support my passion for housing policy through various public and private sector experiences as a housing researcher, city planner, affordable housing developer, and investment banker. These routes are all unique, yet facets of each role share the common thread of addressing housing, which is the fabric of our urban landscape.
In the MPPA program I learned the history, foundation, and theory of public administration and policy. Additionally, I gained skills in critical thinking, leadership, presenting, and teamwork. In concert with learning practical career skills, I was introduced to urban planning and housing policy topics that have morphed into my expertise and passion. The program gave me a sense of the duty, responsibilities, expectations, and challenges of working in the public sector. It goes without saying that all these attributes have been vital to my work in the private sector.
As private companies often form partnerships with public entities to achieve goals such as building affordable housing, knowledge of the public sphere is invaluable. For example, a public-private partnership that creates and preserves affordable housing is the Low-Income Housing Tax Credits program which encourages private investors to work with developers and localities in financing affordable housing developments. In exchange for financing a portion of a development these private investors receive tax break incentives. In an effort to contribute to public-private financing, the MPPA program equipped me with an understanding of how localities operate, while simultaneously imparting the principles of thinking critically and understanding an array of perspectives involved in a finance transaction. The program also emboldened me with leadership fundamentals to work with diverse stakeholders to accomplish the financing of affordable housing.
While I used my MPPA training for traditional public servant roles, I also was able to leverage that same training to buttress my path in private sector financing. We can use our MPPA skills to transcend silos in the public or private realms for the betterment our communities.