Dr. Chien interviewed Jake Cousineau, on "Changing Your Financial Behaviors Through Stories " on Nov 02, 2021, at 02:00 PM PDT.
We learn how to manage money in very different ways. Some of us are lucky to have excellent role models at home. For example, Dr. Chien watched, learned, and modeled after her parents at a very young age. Her mom gave her allowance to manage her breakfast and lunch throughout her school years. She was part of a savings club where she saved into a simple saving book weekly.  These simple habits shaped Dr. Chien's financial behaviors.
But not everyone has the access to role models and mostly relies on peers or friends. Well, this will depend on who you hang out with that could totally reshape your financial behaviors.  Join Dr. Chien to interview Mr. Cousineau, and find out how he might guide us in our financial behaviors through powerful stories.
Guest: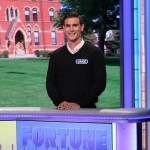 Jake Cousineau is a high school teacher and author. After years of teaching personal finance at the high school level and being disappointed with the literature available to young adults, he decided to do something about it. In 2020, he released his book, How to Adult: Personal Finance for the Real World, which helps young adults understand and approach the financial realities of adulthood. Using straightforward explanations, relatable examples, and entertaining personal anecdotes, How to Adult teaches topics ranging from compound interest and budgeting to 401(k)s and mutual funds.
Cousineau stresses the importance of storytelling and humility in personal finance: "Sharing my own missteps in personal finance is incredibly important to me. Too often, people avoid addressing their financial woes because they don't want to admit their own ignorance or confront their problems. I hope the stories of my own blunders help people feel a bit less insecure about any mistakes they may have made and encourage them to address their issues."
Host: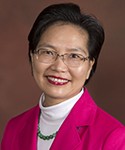 Chia-Li Chien, Ph.D., CFP®, PMP®, CPBC, is an Assistant Professor and Director of the Financial Planning Program of California Lutheran University. Before her academic role, she held several senior management positions in Fortune 500 companies, including Diageo, ABB, CIGNA, and RSA Insurance Group. Dr. Chien is a frequent speaker about succession planning at national conferences and has published three books, including her most recent publication, "Enhancing Retirement Success Rates in the United States." She publishes research on succession topics in a variety of academic and practitioner research journals. Dr. Chien serves on the boards of various national financial service associations. She holds a doctorate in financial planning and is a Certified Financial Planner (CFP®) as well as Project Management Professional (PMP®). Chia-Li Chien is pronounced Jolly Jan.