Dr. Chien interviewed Kathleen M. Rehl, Ph.D., CFP®, CeFT®, on "What Matters the Most? Help Your Clients Write Legacy Letters for Family and Friends" on Nov. 09, 2021, at 02:00 PM PDT.
In the Estate Planning Section from the comprehensive financial planning, we often recommend clients to write a "final letter of last instruction." A final letter of last instruction details the client's wishes regarding the disposition of specific tangible property, as well as funeral and burial wishes.  But, this letter is a communication tool between the client and his or her estate's executor, in the event of your death.  Will that be enough to help your clients go through the three stages of Widowhood? We are so glad to have Dr. Rehl return to continue the discussion of what matters the most?
Resources of the legacy letter.
Guest: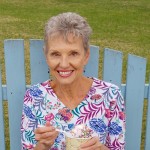 Kathleen M. Rehl, Ph.D., CFP®, CeFT® wrote the award-winning book, Moving Forward on Your Own: A Financial Guidebook for Widows after the death of her late husband. More than 75,000 copies of this book are in circulation. She owned Dr. Rehl Financial Advisors for almost 18 years before retiring to a six-year encore career empowering widows and their advisors through her speaking, writing, and doing research about widows. Her work has been featured in articles published by the New York Times, Wall Street Journal, Kiplinger's, CNBC, USA Today, and many others. She happily "reFired" on her 73rd birthday in 2020. Kathleen and her new husband, Charlie, concentrate on family, fun, focused-purpose, friends, and fitness. She enjoys writing legacy poetry and stories plus assisting nonprofits. Her website is at https://kathleenDr. Rehl.com.
Host: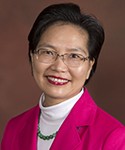 Chia-Li Chien, Ph.D., CFP®, PMP®, CPBC, is an Assistant Professor and Director of the Financial Planning Program of California Lutheran University. Before her academic role, she held several senior management positions in Fortune 500 companies, including Diageo, ABB, CIGNA, and RSA Insurance Group. Dr. Chien is a frequent speaker about succession planning at national conferences and has published three books, including her most recent publication, "Enhancing Retirement Success Rates in the United States." She publishes research on succession topics in a variety of academic and practitioner research journals. Dr. Chien serves on the boards of various national financial service associations. She holds a doctorate in financial planning and is a Certified Financial Planner (CFP®) as well as Project Management Professional (PMP®). Chia-Li Chien is pronounced Jolly Jan.