Dr. Chien interviewed Jeremy D Witbeck, MBA, CFA, CFP®  on "Year-End Investment Planning" on Dec 9, 2020, at 1:00pm PST.
We could all agree that 2020 is an outlier year compared to the historical cycle. The new normal shapes our life going forward.  In this session, we will discuss the following questions:
Tax Code Refresher
Retirement Accounts
Health Savings Accounts
Tax Loss Harvesting
Asset Location Optimization
Charitable Donations
Register now, you will receive a confirmation email containing information about joining the meeting. This is a webinar you won't want to miss!
About Jeremy D Witbeck, MBA, CFA, CFP®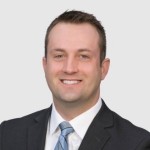 Jeremy D Witbeck, MBA, CFA, CFP® is a Partner with Polaris Greystone Financial Group, LLC. Before joining Polaris Greystone, Jeremy worked as a Portfolio Manager at a Registered Investment Adviser in the greater Los Angeles area where he built customized portfolios for high net worth clients and developed client relations.
Jeremy has an extensive background in the financial service industry and holds the Chartered Financial Analyst (CFA®) charter and Certified Financial Planner (CFP®) designation.