September 05, 2019
Ever since Kathryn Courain was 6 years old she has loved horseriding. Growing up in Santa Barbara County, north of Los Angeles, she spent her childhood surrounding herself with horses. From a young age, she was taught the importance of discipline, structure, and initiated a competitive drive within herself. 
Courain earned her undergraduate degree in business with a concentration in finance at San Luis Obispo University. Her degree allowed her to grow and learn what she was passionate about in the business world. 
At 12 years old her parents set up a checking account for her to spend on her horses. Using this account she would budget for horse boarding, training, feed, shoeing, and shows. Before she became a teenager Courain understood how to manage money. When working with her horses Courain learned how to negotiate, think ahead, be intuitive, and goal-orientated. All of these skills she has translated into business. Horseriding was not just a hobby, but it was something that allowed her to learn the vital skills of managing along the way. 
When Courain left university she thought she was going to be an accountant with a CPA. "I realized early on that I loved accounting, but I was also fascinated by business law, real estate finance, and essentially any course that challenged me and kept my mind active," Courain said. When at university her dad made her read a book. She learned from the book that she should be passionate and love career. 
Courain knew that she loved finance but she was unsure of what she could do with that as she had no idea about financial planning. In 1992 she got a job at a finance company. She described it as being "aggressive marketing" that left her feeling shocked at the unethical behavior of not helping others. 
Not long after Courain went in search of finding a new job. She found one as a junior financial planner in the Santa Ynez Valley on a private horse ranch. It was a perfect fit that she spent 26 years working at. "It was an amazing experience, wonderful opportunity, and I got to do not only something that I love but I get to help clients and help them pursue their goals and dreams," Courain said. 
The owner of the firm become an important mentor, "he always made me dig for the answers," which Courain values as it allowed her develop her critical thinking, analytic, and intuitive skills to know where to go to find the information 
In February of 2016, Courain transferred to a new firm Avalan Wealth Management, a boutique wealth management firm. "It specializes in working with business owners and entrepreneurs but also successful families, with my background with helping with generational planning." She joined partners with Rich Schuette, together their two practices blended well together. Now, four years later they have added an additional four full-time staff members and two advisors. 
The pandemic has created new challenges and opportunities for Avalan's clients. Clients are dealing with issues such as staffing, government assistance, moving forward, and small business owners are shutting down. 
"Every client is unique in this industry. Each client comes to us with a different problem and our job is to find multiple solutions and help the client work through and feel comfortable with the solution they think is best and that they also agree," Courain said. 
The advisors that work at Avalan specialize in different areas Courain said. As wealth managers, they want to add value to all areas of the client's life, "We want to make sure that in every area of your life we are helping you." As a firm, they want to build relationships with those that they can bring value to, not just investments. Their virtual family office is similar to Elizabeth Campana in the previous webinar. To market their business they rely on clients being their biggest sale source, not social media, nor traditional advertising. 
Courain is a big believer in paying it forward. She spends free time volunteering and donating money to various charities of her choice researching where the money goes within. Working with wealthy families she has seen the benefits of donating and the impact it can have on others. She also spends time helping younger, junior financial advisors with their skills, etc, describing it as "a rewarding profession" with so many different directions that can be followed within the industry. 
Picking a niche to work in can be difficult. But, Courain believes it should be something that you're passionate about and something you're good at. For example, if you love cars working in a car dealership may be a good idea because you have a strong ability to understand the terminology and what is happening.  
"I really want to let people know that you should really like what you're doing. Mondays are my favorite day of the week," Courain said. I love this advice as it can be applied to any industry. I am also a strong believer that you should do something that you love and enjoy as a profession even if it means taking extra time to discover it. 
"If you love to help people and if you love to problem solve, this is an unbelievable career path with so many amazing opportunities," Courain said at the end of her webinar. 
To learn more about careers in financial planning and being a financial advisor, contact the Financial Planning program here at California Lutheran University. Please visit http://bit.ly/clumbafp.
About the Speaker: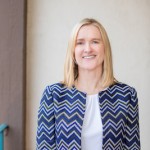 Kathryn Courain has close to three decades of experience assisting high-net-worth clients with their total wealth management needs, including perpetual trust planning, private foundation and charitable planning, commercial financing and tax planning.  She specializes in managing legal and tax advisor relationships in order to provide clients with a comprehensive vision of their overall financial goals.
Since each client has unique investment and planning objectives, Kathryn employs different strategies and solutions to meet specific needs.  She provides the necessary unbiased advice and financial analysis necessary that helps guide clients through the wealth management process to ensure goals are met.
Kathryn grew up in Santa Barbara County and was an avid equestrian for more than 30 years.  She has a passion for supporting charities, especially animal welfare charities, and is the current Board Treasurer of C.A.R.E.4Paws.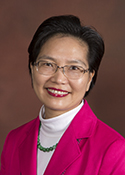 About the Host:
Dr. Chia-Li Chien is a succession program director at Value Growth Institute, a succession consulting practice dedicated to helping business owners increase the equity value of their firms. Before her private consulting practice, she held several senior management positions in Fortune 500 companies. Dr. Chien is a director of the financial planning program in the School of Management at California Lutheran University. Dr. Chien is a frequent speaker about succession and retirement planning at national conferences and has published three books, including her most recent publication, "Enhancing Retirement Success Rates in the United States." Dr. Chien serves on the boards of various national financial service associations. She holds a doctorate in financial planning and is a Certified Financial Planner (CFP®) as well as Project Management Professional (PMP®).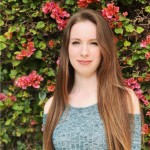 About the Author:
Rosie Baker is an undergraduate student at California Lutheran University expecting to graduate in May 2021. She is studying Communication with an emphasis in PR and Advertising and has a minor in Creative Writing. She is currently writing a book, Windows and Mirrors, which is due to be published this summer with New Degree Press.