Colleen Carcone J.D., CFP®, presented "Biden Tax Updates" on Dec. 07, 2021, at 05:00 PM PDT.
There are a lot of priorities from the Biden-Harris Administration Immediate Priorities, American Rescue Plan, and the American Jobs Plan, just to name a few. Attorney Carcone will help us to break down what changes are expected in the next few years.
Guest: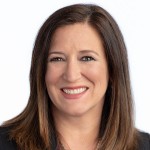 Colleen Carcone J.D., CFP®, is a professor at California Lutheran University, as well as an Income Tax and Estate Planner, and author. Colleen is a tax attorney with more than twenty years of experience who has escaped practicing law and now works in-house for a financial services company partnering with high-net-worth individuals. Colleen has been teaching estate planning and income tax planning for various programs for twelve years. An estate planning expert, Colleen co-authored Principles of Estate Planning, the third edition of which was published in 2018 and has been quoted in many articles. Colleen has served as a Director of Wealth Planning Strategies for TIAA for more than 14 years, where she has been serving the firm's high-net-worth families with specialized advice and sophisticated financial, income tax, and estate planning strategies.
Host: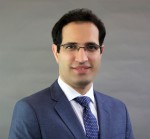 Hossein Salehi, Ph.D., CFP® is an assistant professor in Financial Planning at California Lutheran University. He has a doctorate in personal financial planning and is a Certified Financial Planner (CFP®). He also has an M.Sc. in Personal Financial Planning from Texas Tech University, an M.A. in Economics from Texas Tech University, and an M.Sc. in Financial Management from Tehran University.