Dr. Chia-Li Chien, CFP, PMP, CPBC interviewed Jeremy D Witbeck, MBA, CFA, CFP® on "Year-End Investment Updates" on Dec. 14, 2021, at 02:00 PM PDT.
We are not quite finished with 2021 yet!  What steps could you take for your year-end investment before we cross over to 2022? In this session, we will discuss the following topics:
Tax Code Refresher
Retirement Accounts
Health Savings Accounts
Tax Loss Harvesting
Asset Location Optimization
Charitable Donations
Guest: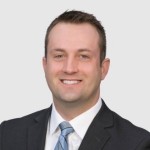 Jeremy D Witbeck, MBA, CFA, CFP® is a Partner with Polaris Wealth Advisory Group, LLC. Before joining Polaris Greystone, Jeremy worked as a Portfolio Manager at a Registered Investment Adviser in the greater Los Angeles area where he built customized portfolios for high net worth clients and developed client relations. Jeremy has an extensive background in the financial service industry and holds the Chartered Financial Analyst (CFA®) charter and Certified Financial Planner (CFP®) designation.
Host: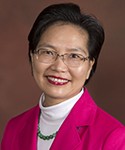 Chia-Li Chien, Ph.D., CFP®, PMP®, CPBC, is an Assistant Professor and Director of the Financial Planning Program of California Lutheran University. Before her academic role, she held several senior management positions in Fortune 500 companies, including Diageo, ABB, CIGNA, and RSA Insurance Group. Dr. Chien is a frequent speaker about succession planning at national conferences and has published three books, including her most recent publication, "Enhancing Retirement Success Rates in the United States." She publishes research on succession topics in a variety of academic and practitioner research journals. Dr. Chien serves on the boards of various national financial service associations. She holds a doctorate in financial planning and is a Certified Financial Planner (CFP®) as well as Project Management Professional (PMP®). Chia-Li Chien is pronounced Jolly Jan.