Dr. Chien interviewed William C. Van Law III, CFP, on "How Should Advisors Leverage the Continuum of Business Models?" on May 04, 2021, at 1:00 pm PST.
Businesses adapt and change over time from the giant Amazon to solo-entrepreneurs around the world. "Change" holds constant in the everyday environment. Why should financial planning practitioners consider changes in their business model? In this session, we will discuss the following questions:
Why is there no "right" business model for every financial planning practice?
Why does technology & innovation play a key role in financial planning practice?
What are the most common five drivers in the business model?
What is a continuum of business models?
What should advisors do to create equity value for their practice?
References:
Van Law, B. (2020). A framework for choosing a business model to fit the evolving needs of your business and clients. Journal of Financial Planning, 33(12), 24–26.
About William C. Van Law III, CFP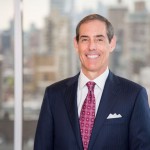 Bill Van Law is an experienced financial professional with a track record of success. Perhaps most importantly, Bill is known for his commitment and compassion as a leader in business and the community.
A frequent speaker and industry thought leader, Bill has been quoted in numerous publications including, Wealth Management, Think Advisor, Investment News, Research, and On Wall Street. He has spoken and led sessions at many of the top events in the wealth industry including, Barron's Top Independent Advisors Summits, Tiburon CEO summits, Deals and Deal Makers Summit and Market Counsel. He also leads sessions for Wealth firms of all sizes including strategic planning workshops as well as keynote addresses for corporate events.