Dr. Wade Pfau, Ph.D., CFA, RICP®, presented on "Navigate Important Financial Decisions for Retirement" On February 15. 2022 at 2 pm PST. Retirement is one of the most significant decisions clients need to make and save for because a retirement fund will help cover medical and general expenses and afford needs and wants. However, several decisions, considerations, and taxes will need to be taken care of before the client can retire. How to assist clients in navigating crucial financial decisions for retirement based on your recently published book?  He provided tips about the different options clients have for retirement and answer the following questions.
What is a retirement style? 

What types of retirement style options do clients have during retirement? 

How does RISA™ help clients meet their financial goals?

What should clients do before retirement? 

How can clients find their retirement style that best fits their needs? 

Why should financial professionals begin to incorporate retirement styles in their practice? 

What are some of the tax issues that may arise for a retiree during their retirement? 

What are several important decisions retirees or soon-to-be retirees make before they officially retire? 
References:
Guest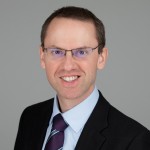 Wade D. Pfau, Ph.D., CFA, RICP®, is the program director of the Retirement Income Certified Professional® designation and a Professor of Retirement Income at The American College of Financial Services in King of Prussia, PA, as well as a co-director of the college's Center for Retirement Income. As well, he is a Principal and Director for McLean Asset Management. He holds a doctorate in economics from Princeton University and has published more than sixty peer-reviewed research articles in a wide variety of academic and practitioner journals. He hosts the Retirement Researcher website and is a contributor to Forbes, Advisor Perspectives, Journal of Financial Planning, and an Expert Panelist for the Wall Street Journal.  Wade's newest book is Retirement Planning Guidebook: Navigating the Important Decisions for Retirement Success. 
Host: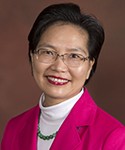 Chia-Li Chien, Ph.D., CFP®, PMP®, CPBC, is an Assistant Professor and Director of the Financial Planning Program of California Lutheran University. Before her academic role, she held several senior management positions in Fortune 500 companies, including Diageo, ABB, CIGNA, and RSA Insurance Group. Dr. Chien is a frequent speaker about succession planning at national conferences and has published three books, including her most recent publication, "Enhancing Retirement Success Rates in the United States." She publishes research on succession topics in a variety of academic and practitioner research journals. Dr. Chien serves on the boards of various national financial service associations. She holds a doctorate in financial planning and is a Certified Financial Planner (CFP®) as well as Project Management Professional (PMP®). Chia-Li Chien is pronounced Jolly Jan.