Dr. Chia-Li Chien, CFP, PMP interviewed Joel Franks, on "Applying Financial Behaviors to Build Your Wealth" on Sept 21, 2021, at 2:00 PM PDT.
From consumers to financial planning practitioners, everyone needs to understand what financial behaviors are. However, very few know how to apply them when working with clients. In this interview, Dr. Chien will discuss Mr. Franks' renowned podcast FinWizdom and how his wisdom can help financial planning practitioners serve clients better.
What are obsessions with possessions?
How to avoid temptations?
Can niches reveal financial motivations?
"I've been framed," is that a good thing?
Have my employers "anchored" me away from saving for retirement?
Mr. Franks suggests visiting the following resources before this interview:
Register now, and you will receive a confirmation email containing information about joining the meeting. This is a webinar you won't want to miss!!
Guest: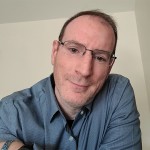 Joel Franks has diversified business roles and his strong financial marketing background has enabled him to combine both the science and the art of creating innovative storytelling that is relevant, engaging, and shareable. With extensive financial marketing experience in banking, investments, and insurance, along with his behavioral finance and content marketing skills, he offers a unique perspective on financial literacy.
Mr. Franks has a proven record of accomplishment in the area of marketing strategy, social media, innovation, team building, partnership development, influential communications, and the ability to cultivate an organization's initiatives. He has extensive knowledge and familiarity with a digital presence, public relations, sales and service training, executing through multiple distribution channels, and value proposition implementation.
Host: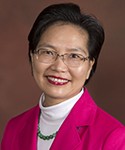 Chia-Li Chien, Ph.D., CFP®, PMP®, CPBC, is an Assistant Professor and Director of the Financial Planning Program of California Lutheran University. Before her academic role, she held several senior management positions in Fortune 500 companies, including Diageo, ABB, CIGNA, and RSA Insurance Group. Dr. Chien is a frequent speaker about succession planning at national conferences and has published three books, including her most recent publication, "Enhancing Retirement Success Rates in the United States." She publishes research on succession topics in a variety of academic and practitioner research journals. Dr. Chien serves on the boards of various national financial service associations. She holds a doctorate in financial planning and is a Certified Financial Planner (CFP®) as well as Project Management Professional (PMP®). Chia-Li Chien is pronounced Jolly Jan.