How to Enhance a Diverse Environment to Grow Your Practice 
Diversity has been an important topic this year, but how do you define diversity and what does it mean? Dr. Daralee Barbera is a professor, professional business coach, consultant, speaker, and author with an EdD in Leadership and Organizational Change from the University of Southern California, discusses what it is and how it can be enhanced to grow your practice. 
Diversity covers the various demographics; race, ethnicity, gender, ability, sexual orientation, religious affiliation, age, and socio-economic status. "When we directly address diversity we are engaged in a respectful and engaged conversation with people that is meaningful, thoughtful, discussing solutions to problems and focusing on strengths," Barbera said. It is a financial advisor's job to engage others to solve problems, including diversity issues. 
Understanding the Client 
"The important part is clients can see themselves in our practices, that they feel welcome and our diversity and inclusion is visible to others," Barbera said. Practices are a community and the client should feel welcomed when they enter. This leads to the question of do you understand the client?
Although 2020 looks different from how we connect with others whether business or personal, Zoom calls still offer the opportunity for advisors to keep and develop connections with clients. In return, advisors can keep and build community relationships and continue to check in with clients. 
People First, Not the Product 
Being a financial advisor means being a good listener. During the time spent with a client, the ratio of listening to speaking should be 4:1 Barbera said. 
It is important during the pandemic to be pandemic sensitive with others. Advisors should apply their best practices and listen, whatever the topic maybe if it is important to them, it's important to the advisor. "The way we develop their plans is around what is important to them. We share the joy of understanding why this is the perfect plan for them. We want to be able to focus on the qualitative components now more than ever," Barbera said.
The Importance of Asking Questions 
It is important to understand how questions are asked in order to receive the answer you need to get where you want to go. Keep asking more questions to build a bigger picture, said Barbera. What's more, even though times are difficult right now, remind clients of the hopes and dreams they had before pre-COVID. These are all still with them but they may need reminding. 
Ask yourself, "When I say something was my message clear, and did it get received correctly? Likewise when a client says something, am I sure I understand the message and I'm receiving it correctly?"Barbera said. Further, it's important to frame the questions about the person, not the product.
Diversity and Inclusion 
"A client should expect to be part of that planner's community. They should expect to be put first as a person, for the planner to advocate for them as an individual, and to have appropriate planning based on who they are," Barbera said. 
Clients should demand a diverse practice to work with when it is sensitive to that client having a seat at the table. Everyone should be hearing their voice and adjusting the meeting environment to their needs and comfort, explained Barbera. 
In order to accomplish what you want to achieve, "You must be an observer of yourself to be able to make sure that what you are trying to accomplish, is being accomplished," Barbera said. Practices want to attract clients, keep them as clients, and grow them. In order to do this, you must be sure the client experience is tailored to the client. 
Practicing Virtually and Delivering the Client Experience 
During the pandemic, virtual communication has exploded in popularity as it is the only reliable safe way to meet with others. It is safe to assume that virtual communication is going to remain after the pandemic due to its growth in popularity and convenience. 
Holding virtual meetings is very different compared to in-person meetings therefore other experiences need to be created. Barbera suggests being as polished as possible with virtual communication and to be technology competent. 
She also suggests creating an agenda and sharing it with clients. Though everything may be online, it is important to communicate what kind of meeting you will be having with your client. Further, set it up so the client understands the time frame of the meeting. 
Ways to Enhance a Practice?
Here is a list of ideas on how to enhance diversity and inclusion in a practice suggested by Barbera in her webinar:  
Your Team:
Being virtual is a great opportunity to build a team with complementary professions. What's more, you can introduce them to the client instantly in a meeting.

Have a gap assessment on the diversity of your team and hire to fill the gaps.

Build a referral base.
The Experience:
Have fresh eyes to evaluate the experience you provide for clients.

Ask yourself what do you look like from a client's perspective? 

What is the client's experience from the beginning when they get out of their car? Is your message what you intend right from the very beginning? 
Online:
Looking at your website and social media, do your clients feel included? Does it speak to them? 

Do you have a signature line on your email? Does it correlate with the message you're sending?  

How well does your value proposition resonate with different target audiences? Are you sharing it? Do you have a mission and vision to communicate? 

Is your language appropriate for all audiences? Is it formal or informal? Is there a gender bias? 
In-person:
If you eat food with clients or offer food are you sensitive to dietary exclusions? 

How and where do you conduct your meetings? 
One out of every four women feel rushed by their financial advisor Barbera said. This is not uncommon for other groups too, therefore communication methods and frequencies are important to set clear expectations and understanding when working with clients. 
"Have an integrated financial planning practice where you really build your skills on the interior aspects and exterior aspects of financial planning to bring them together, be all client-centric at all times," said Barbera as her closing thoughts to the webinar. 
If you would like to learn more about careers in Financial Planning, reach out to the Financial Planning program here at California Lutheran University. 
About Daralee Barbera: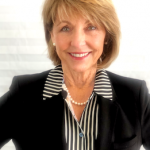 Dr. Daralee Barbera is a professor, professional business coach, consultant, speaker, and author with an EdD in Leadership and Organizational Change from the University of Southern California. She is President of Diversified Professional Coaching LLC, is the former EVP of Business Development and VP of Strategic Initiatives at GAMA International, and retired as Managing Principal at Waddell & Reed where she spent 34 years. Daralee has written two books; Women Matter: The Why and How of Gender Diversity in Financial Services and What You Can Do When You Can't: 21 Days to Personal Success, as well as her dissertation, Financial Literacy for Women and the Role of Financial Education: An Exploratory Study of Promising Practices.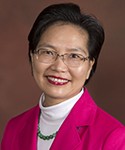 About the Host:
Dr. Chia-Li Chien is a succession program director at Value Growth Institute, a succession consulting practice dedicated to helping business owners increase their firms' equity value. Before her private consulting practice, she held several senior management positions in Fortune 500 companies. Dr. Chien is a director of the financial planning program at the School of Management at California Lutheran University. Dr. Chien is a frequent speaker about succession and retirement planning at national conferences and has published three award-winning books, including her most recent publication, "Enhancing Retirement Success Rates in the United States." Dr. Chien serves on the boards of various national financial service associations. She holds a doctorate in financial planning and is a Certified Financial Planner (CFP®) as well as Project Management Professional (PMP®).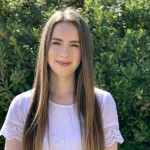 About the Author:
Rosie Baker is an undergraduate student at California Lutheran University, graduating in May 2021. She is studying Communication with an emphasis in PR and Advertising and has a minor in Creative Writing. In July 2020, she published her first book, Mirrors & Windows: Unlocking a New Framework to Envision Your Success, with New Degree Press. 
"How to Enhance a Diverse Environment to Grow Your Practice?"
Approximately twenty-three percent of CFPs are women, and less than four percent of CFPs are people of color. What steps could we do to help the diversity effort for the financial planning profession?
The discussion includes the following:
Why is there a need to have a diverse environment?
Will clients demand a diverse practice to work with?
What are some ways to enhance a practice?