Why Should CFP Consider AFC Into Their Business Model? 
Sheena Parrish found her passion for financial counseling when living abroad in Germany with her husband. During her twenties, Parrish and her husband on active duty in the air force lived overseas in many countries. In fact, during a 14 year period, she moved seven times. On the base in Germany, she got a job working in financial counseling and education using only personal experience and her background in human services. Several of her fellow colleagues mentored her and helped guide her through the roles and responsibilities. After some time, Parrish decided she wanted to be certified as an Accredited Financial Counselling (AFC). Fast forward to the present and Parrish now works as the Special Programs Manager at AFCPE (Association for Financial Counselling and Planning Education). 
Path to Counselling and AFC
Parrish's background of working is in human services. She used to do social work with youth and be an academic advisor at colleges. She describes working with others as her intrinsic talent. Her journey to obtaining her AFC was through self-study. Anyone from any background or experience level can self-study for the AFC and it takes around two years to complete, she said. One of the requirements to earn the AFC is to have experience hours. As Parrish had no previous work experience this was the part that took the longest for her as she needed to accumulate experience. However, if you are a CFP, you can use that certification to fulfill personal financial core competencies. 
Counselor vs Coaching
A counselor earns an AFC/ AFC Canada, explained Parrish. According to Investopedia, an AFC "provides financial advisors with practical training in all aspects of personal finance." The curriculum focuses more on middle and lower-income issues. A coach earns an FFC from the Financial Fitness Coach Program. For this certification, you need a financial foundation of knowledge, such as the AFC. 
Benefits of Having CFP of Having These Skills with Clients
"Personal finance is called personal for a reason. It is something that people sometimes have challenges talking about. They might have had personal experiences related to money in their past that were pretty unpleasant," Parrish said. 
AFC focuses on building skills on the human side of finance, understanding that personal finance can be difficult to talk about. It requires soft skills of communication that are not often taught for the CFP.
"AFC is the ability to bring the human side to finance, it's not just numbers. You're sitting down with a person and they're telling you their personal financial information. There may be some underlying factors when talking to them," Parrish said.
The AFC designation has been around since 1993 so it is well established and known. It was accredited by NCCA which is the same as the CFP, explained Parrish. The website AFCPE.org has a lot of information as well as college courses that are available to participate in for credit. Participants are able to create their own timeline and self-study using these resources that are available just like Parrish did. 
With the position comes continuous growth and learning about personal finance knowledge and working with others, she explained. AFC's are always self-accessing to reflect and work out how to work better with clients. The key is having good communication and listening skills to effectively understand and help the client or person they are working with, she explained.
AFC Places of Work
There is a range of capacities that an AFC can work in from the government to non-profits as well as assistant programs. "It's a variety of different job titles in a variety of different fields," said Parrish. Here are some examples that Parrish listed:
Military

Housing Counsellors

Non-profit organizations

Banks

Credit Unions 
How Have CFPs Structured Practice to Improve AFC as Part of Their Service?
When a CFP (Certified Financial Planner) is also an AFC they broaden their reach on who they can serve from those who are low-income to high-income. The CFP and AFC complement each other nicely and work well together. What CFP's may not realize, Parrish said, is that they are counseling a lot already in their jobs. 
"Any of us could find ourselves in an unexpected place with anything that is going on in the world, like 2008 or 2020. As professionals it's nice if we can meet clients where they're at and shift to support them with whatever may be going on," Parrish said.
Advice for Counselling and Coaching
The webinar ended with parting advice from Parrish to those who are interested in earning the AFC. 
"Follow your heart and do what you want to do. If you have a heart for helping people this could be something to explore and a way for you to combine your already established talent and interest with personal finance or with something else you would be very good at combining the two. Follow your heart. Look for opportunities to grow. Get connected to expand your network. Join AFCPE, it's all designed for people to become more well-rounded professionals," she said.
About Sheena Parrish: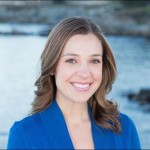 Sheena Parrish, AFC® is the Special Programs Manager for the Association for Financial Counseling and Planning Education (AFCPE®). In this role, she manages grant-funded projects and serves as the liaison for AFCPE Registered Education Programs, focusing on increasing engagement with college and university students. Sheena obtained her Accredited Financial Counselor (AFC®) certification while working overseas for the U.S. Air Force as a Department of Defense civilian providing financial counseling and education to members of the Armed Forces. She has a BS in Human Ecology from The Ohio State University and a Master of Human Relations from the University of Oklahoma. Becoming an AFC allowed her to combine her passion for helping professions with her interest in personal finance and financial wellness.
For more information about AFC and AFC registered programs like California Lutheran University. You can contact Ms. Parrish directly at:
Sheena Parrish, AFC®
Special Programs Manager
sparrish@afcpe.org
614-368-1132
About the Host:
Dr. Chia-Li Chien is a succession program director at Value Growth Institute, a succession consulting practice dedicated to helping business owners increase their firms' equity value. Before her private consulting practice, she held several senior management positions in Fortune 500 companies. Dr. Chien is a director of the financial planning program at the School of Management at California Lutheran University. Dr. Chien is a frequent speaker about succession and retirement planning at national conferences and has published three award-winning books, including her most recent publication, "Enhancing Retirement Success Rates in the United States." Dr. Chien serves on the boards of various national financial service associations. She holds a doctorate in financial planning and is a Certified Financial Planner (CFP®) as well as Project Management Professional (PMP®).
About the Author:
Rosie Baker is an undergraduate student at California Lutheran University, graduating in May 2021. She is studying Communication with an emphasis in PR and Advertising and has a minor in Creative Writing. In July 2020, she published her first book, Mirrors & Windows: Unlocking a New Framework to Envision Your Success, with New Degree Press.
References:
Cussen, M. (2020, August 28). Accredited Financial Counselor: An Introduction. Retrieved October 29, 2020, from https://www.investopedia.com/articles/financialcareers/11/accredited-financial-counselor.asp
Webinar Description:
Dr. Chien interviewed Sheena Parrish,  Accredited Financial Counselor (AFC®) on "Why CFPs should consider AFC into their business model?" on October 7th, 2020 at 1:00pm PST.
The financial planning/service industry adapts quickly to consumer needs. The traditional commission-based business model (or transaction-based) faced compressed commissions. As a result, many CFPs transitioned into either fee-based or fee-only business model. Yet, many still struggle to figure out how to add new profitable service into the overall revenue that would meet the demand from consumers. In this interview, Dr. Chien will help financial planning practitioners to discover the value of AFC (Accredited Financial Counselor).
Why should CFP consider having AFC?
How will AFC increase the financial planning practitioner's revenue?
What is the difference between AFC, AFCC, and FFC?