Due to an unforeseen situation, our guest  Julie Fortin, CFP®, FBS®, CeFT® canceled this interview on Oct. 5, 2021, at 2:00 PM PDT. We sincerely apology the inconvenience. We will re-schedule Dr. Chien to interview Julie Fortin, CFP®, FBS®, CeFT®, on "Integrating Interpersonal Neurobiology into Financial Planning" in Spring 2022.
Guest: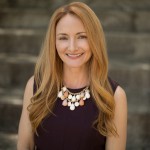 Julie Fortin, CFP®, FBS®, CeFT®, is a Partner and Wealth Manager at Northstar Financial Planning, a women-owned, holistic, financial planning firm dedicated to enriching the lives of women and couples by helping them use their money to achieve their life, family, and legacy goals. Julie holds an MS in Finance degree from Suffolk University and a graduate certificate in Financial Psychology and Behavioral Finance from Creighton University. She is a Certified Financial Planner professional®, a Certified Financial Behavior Specialist®, and a Certified Financial Transitionist®. She has been quoted in publications including the New York Times and Nerdwallet and published in the Journal of Financial Planning. Julie volunteers with the programs Junior Achievement and Invest in Girls. She serves on the board of the Financial Therapy Association.
Host: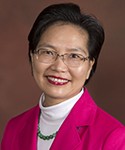 Chia-Li Chien, Ph.D., CFP®, PMP®, CPBC, is an Assistant Professor and Director of the Financial Planning Program of California Lutheran University. Before her academic role, she held several senior management positions in Fortune 500 companies, including Diageo, ABB, CIGNA, and RSA Insurance Group. Dr. Chien is a frequent speaker about succession planning at national conferences and has published three books, including her most recent publication, "Enhancing Retirement Success Rates in the United States." She publishes research on succession topics in a variety of academic and practitioner research journals. Dr. Chien serves on the boards of various national financial service associations. She holds a doctorate in financial planning and is a Certified Financial Planner (CFP®) as well as Project Management Professional (PMP®). Chia-Li Chien is pronounced Jolly Jan.