How to Use Financial Counseling and Coaching Skills to Help Your Clients?  
Saundra Davis has spent her career helping others. Before working in financial planning, Davis spent 20 years working in nonprofits. It was there she realized the power in helping people who are less fortunate to go to college, have a home, and get jobs; however, she noticed that the same people would return with problems like having their house repossessed. This was when she transitioned into financial planning, to help others who are less fortunate to take control of their financial situation. 
"How do we help them overcome their problems?" Davis questioned, "I tell people all the time, I've never been in the business of helping poor people be more comfortable being poor. We have to bring excellence to people wherever they are and whatever stage they are in their financial lives." 
This year, Davis is celebrating her 15th year of helping others build their financial understanding and awareness, as well as understand their behavior and the content to have a financially healthy life. Davis is the Executive Director and Founder of Sage Financial Solutions in San Francisco, California. Sage Financial SOlution is an organization that develops comprehensive financial capability programs for low and moderate-income communities throughout the US.
What is the Difference Between Financial Coaching and Financial Counselling? 
Davis explained that Financial Coaching helps others fill the gap between knowing the knowledge and doing the actions. The client is the one to take responsibility for working on budgets, plans, etc., using the knowledge and suggestions from their coach. Whereas, Financial Counselling is solving a specific issue for the client. 
"Are we supporting them in a way that acknowledges their power and their ability to do it? Helping support them by gathering the information that they need and the accountability to take action?" Davis asked. 
Working with Clients and Their Goals
When working with a new client, you want to know if you think you will be a good match for them. To do this, learn about them! It's essential to do so you don't waste your time or their time, Davis explained. "As professionals, we have to be excellent. We have to have certifications and go to universities that are reputable. The biggest test is are your clients being served?"  Davis said. 
Davis' role is to help bridge the gap between knowing and doing, "We can help that client recognize when they're getting in their own way," she said. One of the biggest challenges is having clients stick to the plans and budgets that have been carefully created for them. You want the clients to have their best thinking and your best information, so it becomes a partnership with them and they can then see what their options are, Davis said. 
To achieve this, Davis said it is important to ask good questions. You want to know your client, their problems, and their goals when working so closely with them, she explained. "When you're clear about your vision and know where you want to end up, the challenge in financial planning is a discovery and getting the details. There is seldom a deep dive into the vision when the client can stop and think about what their life will look like when they've got their life exactly where they want to be," Davis said. She further said that financial planners are trained to give answers, but they need to ask more questions. The only answer that is always correct is "it depends" regardless of what you are working on as there is always adjusting. 
Her ultimate goal is to help clients make decisions by themselves with the information from their planners, coaches, and counselors. However, this raises the question of what should the accountability process be? The client will realize how much they need your knowledge and support. By working together, you can find "what steps you are ready, willing, and able to take," she said. You want to be partners and have trust with your clients. You can't control what your clients do with the plan of action; however, "Knowing better does not mean doing better, but you have to know better to do better," she said. 
The Importance of Certifications 
For those entering the industry, Davis is often asked what the best way to become a coach or a counselor is? Davis believes the best way to learn is through certifications and courses, particularly the Accredited Financial Counsellor (AFC) and Certified Financial Planner (CFP), to help others along the spectrum. She also recommends collaborating and partnering with others. If you are a counselor or a coach, do not step out of your lane to be a financial planner. 
If you are passionate about a specific area or niche within financial planning, or any area, "You can make a living of what makes your heart beat fast," Davis said. Another way to learn about the job you want to have is to find mentors who have experience and help you. 
California Lutheran University is a registered education program provider for AFC by AFCPE. The university is working with Davis to develop a "financial counseling" course. By taking a program like the AFC or CFP at a university, you get to interact with the information in real-time with professors and others in the class, Davis said. 
"I think certification is crucial," she said. Over your career, you will meet no two people who will have the same situation; everyone is unique, she explained. Only the certified people will fully understand and know the profession; that is the advantage of studying the courses. Anyone can learn the information, but the question is how it is applied to life, she said. 
Taking the AFC will lead you to understand many important subjects, such as budgets, credit, and home buying. "You have the opportunity to understand what the financial life cycle is, and it also teaches you counseling skills," Davis said. Therefore, the best place to start is to take the courses and be in a community where you can learn from one another. "For those entering the program really do get to create their own magic!" Davis said. 
If you would like to learn more about careers in Financial Planning, reach out to the Financial Planning program here at California Lutheran University.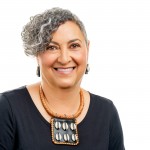 About the Speaker:
Saundra is a US Navy veteran, financial coach, educator, and consultant who is nationally recognized as an expert in the financial coaching field and for her work with community-based organizations. Ms. Davis is the founder and Executive Director of Sage Financial Solutions, a San Francisco Bay area-based organization that develops comprehensive financial capability programs for low- and moderate-income communities throughout the United States.
She developed and facilitates the Financial Fitness Coach (FFC®) certification program to promote the highest standard for professional services for all people, irrespective of wealth, and income. As a Financial Behavior Specialist (FBS®), her philosophy of the financial health continuum of care has shaped the financial coaching efforts around the country.
Saundra holds a B.S. in Management and an M.S. in Financial Planning from Golden Gate University where she is currently a Distinguished Adjunct Professor in the Personal Financial Planning program.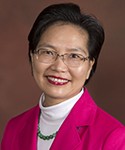 About the Host:
Dr. Chia-Li Chien is a succession program director at Value Growth Institute, a succession consulting practice dedicated to helping business owners increase their firms' equity value. Before her private consulting practice, she held several senior management positions in Fortune 500 companies.
Dr. Chien is a director of the financial planning program at the School of Management at California Lutheran University. Dr. Chien is a frequent speaker about succession and retirement planning at national conferences and has published three books, including her most recent publication, "Enhancing Retirement Success Rates in the United States." Dr. Chien serves on the boards of various national financial service associations. She holds a doctorate in financial planning and is a Certified Financial Planner (CFP®) as well as Project Management Professional (PMP®).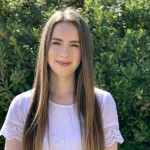 About the Author:
Rosie Baker is an undergraduate student at California Lutheran University, graduating in May 2021. She is studying Communication with an emphasis in PR and Advertising and has a minor in Creative Writing. In July 2020, she published her first book, Mirrors & Windows: Unlocking a New Framework to Envision Your Success, with New Degree Press. 
Discussion topics included strategies that enable advisors to take advantage of financial counseling or financial coaching to enhance clients' success or reach their goals. 
What is the difference between financial counseling and financial coaching? 

What could your clients benefit from financial counseling or financial coaching services? 

How will financial counseling or coaching help you grow your practice? 
References: