Dr. Chien will interview Dominique J. Henderson Sr. CFP® on Why Should You Consider a Career in Financial Planning? on January 25, 2022, at 2 pm PDT. Many people want to search for a career that has the combination of helping others and managing money. Financial planners can be teachers, mentors, and coaches for clients that want to build everlasting wealth. A financial planner helps clients achieve their goals by creating effective strategies to reach their objectives based on their unique financial situation. Why should you consider a career in financial planning? In the interview, Dr. Chien will discuss with Dominique J. Henderson Sr. CFP® about the financial planning career and share his wisdom that can help financial practitioners serve clients. Also, provide tips for current financial planners and career changers who are considering or starting their career in financial planning and answer the following questions. 
What is the acronym R.E.A.L?

What inspired you to start Jumpstart Coaching Lab?

How do you attract the right clients to you?

What are the most effective ways to get your message across to clients?

What are some ways the next gen of financial professionals can prepare in the financial services industry?

How did you launch your RIA? 
Register now, and you will receive a confirmation email containing information about joining the meeting. This is a webinar you won't want to miss!!
Guest: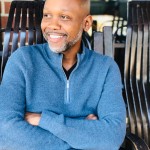 Dominique J. Henderson, Sr. CFP® began serving the financial industry in 1998. Ever since elementary school, he knew he had a mission to help people "win with their money". Professionally, Dominique has spent over two decades in financial services building a diverse skill set in strategy, data analysis, investment research, portfolio management, financial planning, and business coaching. Prior to founding his registered investment advisory firm, DJH Capital Management in 2016, he spent years in institutional fixed-income trading circles, real estate, and the back office of one of Dallas' premier hedge fund managers. Now as 2x founder, Dominique spends his time helping both consumers and providers of financial services. DJH Capital Management focuses on helping clients make the "bigger, better" decision with their money while The Jumpstart Coaching Lab educates and coaches the next generation of financial professionals to serve the growing group of individuals seeking financial advice. Dominique has been featured on various media platforms such as US News & World Report, Yahoo, GoBankingRates.com, and Investopedia's Advisor Insights. He was named as one of Investopedia's 100 Top Financial Advisors in 2021. He's host of the Conversations for Financial Professionals podcast dedicated to helping both consumers and providers of financial services by shaping the next generation of financial advice. Dominique holds a bachelor's degree in Finance from Prairie View A&M University, a Master's in Securities Analysis and Portfolio Management from Creighton University, and the Certified Financial PlannerTM designation.
Host: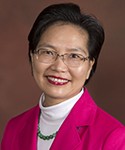 Chia-Li Chien, Ph.D., CFP®, PMP®, CPBC, is an Assistant Professor and Director of the Financial Planning Program of California Lutheran University. Before her academic role, she held several senior management positions in Fortune 500 companies, including Diageo, ABB, CIGNA, and RSA Insurance Group. Dr. Chien is a frequent speaker about succession planning at national conferences and has published three books, including her most recent publication, "Enhancing Retirement Success Rates in the United States." She publishes research on succession topics in a variety of academic and practitioner research journals. Dr. Chien serves on the boards of various national financial service associations. She holds a doctorate in financial planning and is a Certified Financial Planner (CFP®) as well as Project Management Professional (PMP®). Chia-Li Chien is pronounced Jolly Jan.